About the Company
The Society for Integrative and Comparative Biology (SICB) is an association that encourages education and understanding of living organisms from concepts as large as evolution to the study of something as minuscule as cells. SICB's members perform interdisciplinary, cooperative research in order to boost organismal research and education for public awareness and shared knowledge.
The
Problem
---
With over 20,000 pages of accumulated history and a rich, diverse and dated feature set, SICB's web presence was in dire need of an update.  Their website had over 20 years of archived content that was in need of re-organization and optimization.  An updated UX was sought, one that was optimized for modern browsers, devices and operating systems.  As the associations membership base gradually increased, so did the need for robust, web-based features and functionality around membership management, event scheduling and content accessibility.
The
Solution
---
KnockMedia first worked on re-organizing the content and structure of the website.  With over two decades of content, there was a lot to consider.  KnockMedia then began work on a new design for desktop and mobile.  The teams worked together to identify a short list of systems and ultimately select an association management system (AMS) that would be part of the new website.  The AMS would provide membership management and event scheduling functionality to users who have signed up or in.  KnockMedia would then conduct an extensive content migration and quality assurance (QA) process to get the new systems ready for launch.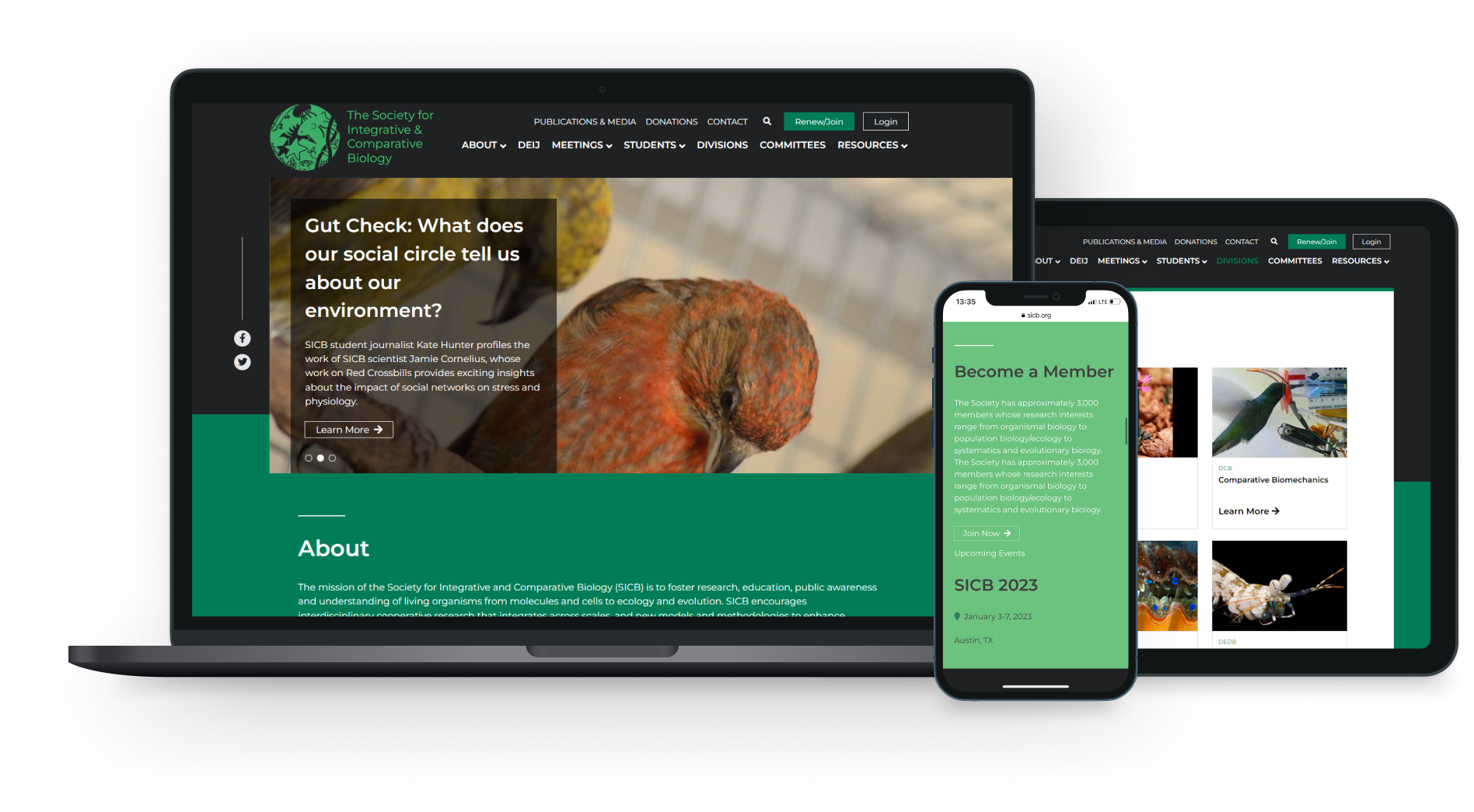 The
Results
---
The new SICB website is a mobile-first, educational hub and exclusive membership experience. Journal abstracts and presentation overviews are searchable on-site and on Search Engines, making SICB's vast library of content widely available. For users passing through the membership gate, simple sign-up (social sign-in) opens access to dues payment, event registration, member database access and training video-on-demand (VOD).
UI Design